初中生优秀英语演讲稿
初中生优秀英语演讲稿1
  My dear Mr. and Misses, my fellows schoolmates,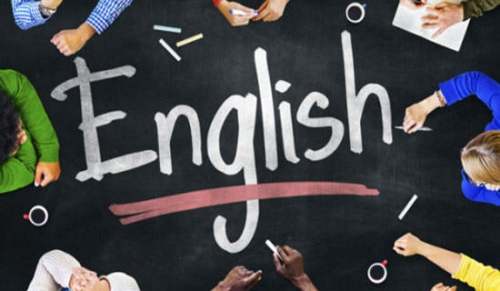 Good morning! As you know and see, it is a sunny bump harvest season. In the city, in our school campus, everywhere is surrounded with roses which we together planted 4 years ago. Today may these roses and our friendship as well be together and comfort our excited hearts!
  It was four years ago that everyone of us came from every part of China and formed a new collective. As we are young, it's very easy for us to communicate. It was in the past four years that we were ambitious. It was in the past four years that we worried. It was in the past four years that we were content. It was in the past four years that we were vexed. It was in the past four years that we were friendly and lonely ... and it was in the past fours that we studied, lived and respected each other with genuine and with our ambitions. Nothing in the world is more significant than we miss all of these.
  We miss you─teachers who are tireless in teaching; we will keep your gestures and your white hairs in our hearts deeply; we will miss the quietness with the lights at night in the classroom; we will miss the race and exercise on the playground; we will miss even the crowds in the dining hall and the quarrel on the beds; we will still miss every green piece and every piece of waste paper flying like flakes in the air ... However, today we will leave nothing but the first rose with our Alma Mater and our teachers which is entrusted with our love and respect.
  4 years seems very long but 4 years seems very short. From now on, we all will go into the society. The society is broad and wide for us. We will shoulder heavy responsibilities; we will work diligently; and we will expect to be informed of good news from one another. Now, I beg you all to cherish the occasion; to remember the names, the status, appearance and the character of the person around you. Now let's be hand in hand together; let's present the rose to each other. May the rose carry our appreciation and blessing! We are very closely linked no matter what the world may be. May the fresh rose in our hands keep its fragrants!
  Thank you all again!
初中生优秀英语演讲稿2
  Someone said "we are reading the first verse of the first chapter of a book, whose pages are infinite". I don't know who wrote these words, but I've always liked them as a reminder that the future can be anything we want it to be. We are all in the position of the farmers. If we plant a good seed ,we reap a good harvest. If we plant nothing at all, we harvest nothing at all.
  We are young. "How to spend the youth?" It is a meaningful question. To answer it, first I have to ask "what do you understand by the word youth?" Youth is not a time of life, it's a state of mind. It's not a matter of rosy cheeks, red lips or supple knees. It's the matter of the will. It's the freshness of the deep spring of life.
  A poet said "To see a world in a grain of sand, and a heaven in a wild flower, hold infinity in the palm of your hand, and eternity in an hour. Several days ago, I had a chance to listen to a lecture. I learnt a lot there. I'd like to share it with all of you. Let's show our right palms. We can see three lines that show how our love.career and life is. I have a short line of life. What about yours? I wondered whether we could see our future in this way. Well, let's make a fist. Where is our future? Where is our love, career, and life? Tell me.Yeah, it is in our hands. It is held in ourselves.
  We all want the future to be better than the past. But the future can go better itself.Don't cry because it is over, smile because it happened. From the past, we've learnt that the life is tough, but we are tougher. We've learnt that we can't choose how we feel, but we can choose what about it. Failure doesn't mean you don't have it, it does mean you should do it in a different way. Failure doesn't mean you should give up, it does mean you must try harder.
  As what I said at the beginning, "we are reading the first verse of the first chapter of a book, whose pages are infinite". The past has gone. Nothing we do will change it. But the future is in front of us. Believe that what we give to the world, the world will give to us. And from today on, let's be the owners of ourselves, and speak out "We are the world, we are the future."
初中生优秀英语演讲稿3
  Halloween is for the "All Hallow's Evening"。 However, due to various reasons, Halloween has become the year's most popular and one of the most popular festivals, and many players with great enthusiasm to celebrate this holiday。
  Halloween in the October 31, in fact, praise and autumn festivals like Beltane is the festival of spring like the praise。 Of ancient Gaul, Britain and Ireland priest - druid to have a grand festival praise of autumn, from October 31 beginning at midnight the following day, November 1 continued all day。 In their view, that night they are a great Death - Salman to that year were all summoned the ghost of dead people, these evil spirits are subject to care for the Livestock Health and punishment。 Of course, as long as the thought of such a gathering of ghosts, it was enough to make fools of those simple-minded understanding of the heart bile war。 So they lit the sky of the bonfire, and close surveillance of these evil spirits。
  Halloween witches and ghosts everywhere to say is just the beginning。 So far in Europe, there are some isolated areas where people believe it is true。 Ancient Rome in November 1 there is also a holiday, which is used to pay tribute to their goddess of Bo Mona。 They bear ribs roasted nuts and apples before the bonfire。 Our own Halloween seems to be a holiday by the Romans and the druid's holiday blend made of。 Halloween activities in the original is very simple, and mostly in the church carried out。 However, in the whole of Europe, it is regarded as a Halloween enjoy slapstick, Jiangguigushi and a good opportunity to scare each other。 So people will no longer be used to praise this Autumn Festival, but it becomes supernatural, witches and ghosts festival。
初中生优秀英语演讲稿4
  First, I would like to know, what does your destiny offer you? Happiness, wisdom, a body or something else. If I had asked this question to president Nixon, he would probably had said,"Our destiny offers not the cup of despair, but the chalice of opportunity."
  Needless to say, one of the biggest opportunities given to China is the 20xx Olympic Games. Till now, we have used two sevenths of the preparation time. How much changes have you seen? New roads, new subway lines, public-exercising equipments with beautiful colors, large blocks of grass fields, and also lots of modern gyms which are under construction.
  Other than those, there are even more good effects brought to us by the Olympic Games that cannot be seen directly. For example, more and more people will get to know China. I'm sure the mysterious Chinese culture will attract them. And the games will also do good to the economy and environment, for it is gaining the attention of foreign investors and the awareness of environmental protection is being strengthened. What is more, Olympic Games give a unique opportunity to inspire and educate a new generation of Chinese youth with the Olympic values and the Olympic spirit. Now that we have seen so many advances, could you even imagine us losing the holding rights?
  I've already said a lot about the Olympics and China. But I think everyone should use some time to think of this question, "Does the Olympic Games have any special meaning to you?"
  For us, I mean the Chinese youth, 20xx Olympic Games is a tremendous gift. Because what we are waiting for is to do something significant as repaying the love given to us .The society is just like a ship, and in our dreams the captain is waving his hand and saying "Hey! Come here and take the helm! "How charming his voice is, but we have never heard of it in our true life. This morning, however, when we wake up, we will see the Olympic Games waving its hand. After chewing, most of us will have at least one plan about what to do for the Olympic Games. And mine is to be a "comforter" ----that is someone who will give comfort to others.
  At the end of my speech, I hope all the preparation will go well, and everyone will show their ability to the world. Let us seize opportunities and give a big smile to challenges.
初中生优秀英语演讲稿5
  as we all know, in 20xx beijing olympic games will be held, every personare eagerly looking forward to its arrival, carefully exploring the life of thedetails, we can easily see that the olympic spirit is everywhere。
  between neighbors, we help each other; colleagues, in addition tocompetition, everyone has even more made on the friendship of the first。everyone has to start with oneself, the protection of the surroundingenvironment。 olympic atmosphere is diffuse in my home, parents have takenattention from the message of the olympic games, all pothers and sisters fromtime to time to talk about the various stories related to the olympic games。
  /a/201606/878。htmleveryone is on the olympic gameshas its own expectations, and i also believe that china will certainly be ableto better organize the olympic games and win honor for our country !
  正如我们所知道的,在20xx年北京奥运会将举行,每个人都期盼能够到达时,仔细探索生命的细节,我们可以清楚地看到,奥林匹克的精神是无处不在。邻居们,我们之间互相帮助,同事,除了比赛时,每个人都有更大的友谊第一。每个人都有与自己开始,保护周围环境。奥运气氛弥漫在我家,家长注意信息的奥运会期间,所有的兄弟姐妹,从时间,以时间来谈论不同的故事与奥林匹克运动会。每个人都有其自身的奥林匹克运动会的期望,而且我也相信,中国必将能够更好的组织奥运,为我们的国家!
初中生优秀英语演讲稿6
  It is a commonplace among moralists that you cannot get happiness by pursuing it. This is only true if you pursue it unwisely. Gamblers at Monte Carlo are pursuing money, and most of them lose it instead, but there are other ways of pursuing money, which often succeed. So it is with happiness.
  If you pursue it by means of drink, you are forgetting the hangover. Epicurus pursued it by living only in congenial society and eating only dry bread, supplemented by a little cheese on feast days. His method proved successful in his case, but he was a valetudinarian, and most people would need something more vigorous. For most people, the pursuit of happiness, unless supplemented in various ways, is too abstract and theoretical to be adequate as a personal rule of life.
  But I think that whatever personal rule of life you may choose it should not, except in rare and heroic cases, be incompatible with happiness. If you look around at the men and women whom you can call happy, you will see that they all have certain things in common.
初中生优秀英语演讲稿7
  homeawayfromhome
  sometimeago,iwastouchedbyashortquotation.aboyplayinginhisgardensawanaeroplaneglideoverandthought:howluckythosepeopleintheaeroplaneare!theycangotoremotewonderlands!meanwhile,apassengerintheaeroplanelookeddownatthehouse,andthought:ifonlyicouldbehomedownthere!
  yes!itisinadilemmathatyou'redeeplymissingyourhomeonthejourney,butyouwanttoexploretheworldoutside.myexperienceinspiredmeonthisissue.
  wheniwassmall,myparentssentmetoaboardingschool.awayfrommyhomeandmyfriends,ifeltsohomesickthaticriedallthetime.iwasisolatedandlonely.attheend,ifailedtocontinuestudyingthereandwentbackhome.
  timeflewby;iwasinsecondaryschoolandgotpopularamongmyclassmates.once,ourschoolorganizedatwo-weekstayinthecountryside.again,iwasawayfromhome,withoutmumfussingaroundme,withoutyummyfood,evenwithoutahotshower.however,thistime,ifeltsohappy.everydaywasenjoyable,everybodywascaring;everythingmademefeelathome.whenthetripwasover,myparentstoldme:"you'vegrownup!"
  i'vegrownup!
  iunderstandthatmissinghomeisnotonlymissingourphysicalhome,butlookingforouridentity,foroursenseofbelonging,andforourspiritualhome.
  i'vegrownup!
  iknowi'llbefarawayfromhomeandgoaftermydreams,buthomeawayfromhomewillalwaysremaininmyheart.
  精神家园
  不久前,我被一则短文打动了。一个在后花园玩耍的小孩望着空中掠过的飞机,想:飞机上的乘客去了遥远的地方,多幸运啊!这时,飞机上的乘客俯视着地上的民居,想:真愿那是我的.家!
  是啊!旅途中浓浓的乡愁和去探索外面世界的冲动真是两相难全。我的经历恰好让我感悟了这个矛盾的许多。
  小时候,父母将我送到一家寄宿学校。离开了温暖的家,离开了熟悉的朋友,恋家使我终日泪流不止,备感孤独。终于,我无法在那儿继续下去,只好回家。
  光阴似箭,我读初中了,并且与同学相处甚欢。后来,学校组织我们到农村去生活两周。再一次,我离开了家,没有母亲的唠叨,没有可口的饭菜,甚至连洗澡的热水都没有。可是,这一次,我却快乐无比。每天都过得那么开心。大家互相团结,一切都使我有家的感觉。活动结束了。父母对我说:"你长大了!"
  我长大了!
  我还会为了理想而远离家。但精神家园永远留在我心中。
  我长大了!
  我明白了我们要思念的不仅仅是物质上的家,更是追寻我们的根,我们的精神家园。
初中生优秀英语演讲稿8
  Saying goodbye to childhood,we step into another important time in the pace of young,facing new situations,dealing with different problems……
  everyone has his ownunderstanding of young,it is a period of time of beauty and wonders,only after you have experienced the sour ,sweet ,bitter and salty can you really become a person of significance.thre time of young is limitted,it may pass by without your attention,and when you discover what has happened ,it is always too late.grasping the young well means a better time is waiting for you in the near future,or the situation may be opposite .
  having a view on these great men in the history of hunmanbeing,they all made full use of their youth time ,to do things that are useful to society,to the whole mankind,and as a cosquence ,they are remembered by later generations,admired by everyone.so do something in the time of young,although you may not get achievements as these greatmen did ,though not for the whole word,just for youeself,for those around!
  the young is just like blooming flowers,they are so beautiful when blooming,they make people feel happy,but with time passing by,after they withers ,moet people think they are ugly.and so it is the same with young,we are enthusiastic when we are young,then we may lose our passion when getting older and older.so we must treasure it ,don't let the limitted time pass by ,leaving nothing of significance.
初中生优秀英语演讲稿9
  What is future?Every time I look at the stars in the sky,I ask myself.It's realy a hard question to answer it.The universe is boundless,we don't know where are we from and where shall we go.I stand there,at sea.
  Last Sunday,there was a rain of meteors.I went to the belcony towait for their coming.Above my shoulder,it was the wind.Above the wind,it was the sky,huge and blue,with sparkling stars.Suddenly,a shooting star appeared.I hurried to pray for her happiness,staring at it.I wanted to pray for more,but it had already died out.I realised ,future is not carved on the meteors,but it's now,around us.
  When a fortune-teller look at your palm,she'll tell you how your future will be like.That's a way you place your hope on.But it's not realistic.The future is the things and people around you.What you should do is to try to do everything well,don't care much about the results.Be kind to all the people around you,and love them.Although the world is not full of love,the life is not a bed of rose,you should sdick on your belief.When time passes,you'll find everything you do is worth while.
  Years is glorious.Because no way you can stop time from elasping.How time flies!Just like the flowers in spring,the sunshine in summer,the moon in mid-autumn and the snow in winter.Maybe one morning you'll never wake up,you'll never see the sunrise or the sunset;you'll never see your sweatheart or talk to her,you'll never hear the sound of the nature or wander on the path among the trees,you'll never swim in the lake or climb the mountains.
  Time is gold.Every minute is precious.We should make best use of it.Don't waste even one minute.Spend time in working,in laughing,in playing games and in loving.
  Each of us has a kite flying in the sky,and we also have a string each.
  Children's kite is childhood,the string is grown.
  Lovers'
  kite is love,the string is daily life.
  I have a kite,it is called dream,the string in my hands is reality.
  The wind which makes kites fly is future.Kites are not free,but we still have power to control them and let them fly higher and higher.The string is in my hands,future is now in my hands.
  Future is now,forget the fortune-teller,clench your fists!
初中生优秀英语演讲稿10
  The importance of time Good morning,dear teacher and my friends!
  My name is xxxx.I'm a student of Great 7 from xxxmiddle school. I 'm very glad to stand here and give you a short speech today. My topic is "the importance of time".
  Someone says: "Time is money!" But I think time is even more important than money. Why? Because when money is spent, we can get it back. However, When time is gone,It will never return no matter how rich you are.
  But it is a pity that there are a lot of people who do not know the importance of time . They spend all day on smorking, drinking and playing.They do not know that wasting time means wasting life.
  As to us, a middle schoole student, School time is a very important period for our growing up. We should make full use of it to do something usefull, just like learning different kinds of knowledge , taking exercise for a good health and so on.
  In a word , we should save time.Time is limited and so,very precious. It will not return any more when it is gone.
  That's all for my speech.Thank you!(或者 Thanks for your listening!)
【初中生优秀英语演讲稿】相关文章:
优秀初中生英语演讲稿11-25
初中生优秀英语演讲稿范文04-10
优秀初中生三分钟英语演讲稿01-10
优秀初中生英语演讲比赛稿04-19
初中生简单英语演讲稿02-05
初中生活英语演讲稿02-05
初中生短篇英语演讲稿05-14
优秀英语演讲稿11-23
初中生英语演讲稿7篇12-21