英语课前英语演讲稿
  演讲稿的`写法比较灵活,可以根据会议的内容、一件事事后的感想、需要等情况而有所区别。在当下社会,演讲稿在我们的视野里出现的频率越来越高,那么你有了解过演讲稿吗?下面是小编为大家收集的英语课前英语演讲稿,欢迎阅读,希望大家能够喜欢。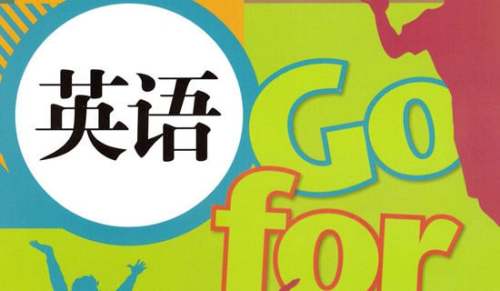 英语课前英语演讲稿1
  Honorable judges, distinguished guests, ladies and gentlemen:
  It is a great honor and pleasure to be here on this beautiful Saturday morning to share with you my sentiments about life and passion for the English language.
  About a year and a half ago, I took part in my very first English Speech Contest. When I stood before the microphone with all eyes starring directly at me, I could hardly speak. I stood there, embarrassed and helpless, struggling in vain for the right thing to say. My fears had paralyzed me.
  While my passion for English has never changed, I lost my courage to speak in public. When my professor again encouraged me to take part in this Competition, I said "no." I couldn't endure yet another painful experience. He looked me straight in the eye and said something that pierced my heart. I will never forget his words. "Look," he said, "We all have our fears, and you have yours. You could twist your ankle in a basketball game, but then be afraid to ever play again. Running away can never dispel your fears, but action will. A winner is not one who never fails,but one who never quits."
  I spent a whole day with his words twisting and turning in my mind. Then I made the bravest and wisest decision of my life: I would face my fears – and take part in the competition!
  As it turned out, my dear old professor was right. Now, here I am, once again standing before a microphone. My heart is beating fast, and my mouth is dry, but most importantly, I have faced my fears -- and that makes all the difference!
  Thank you.
英语课前英语演讲稿2
  Today I am very glad to be here to share with you my ideas of success. What is success? It is what everyone is longing for.Sometimes success would be rather simple. Winning a game is success; getting a high grade in the exam is success; making a new friend is success; even now I am standing here giving my speech is somehow also success.
  However, as a person's whole life is concerned, success becomes very complicated. Is fortune success? Is fame success? Is high social status success? No, I don't think so. I believe success is the realization of people' s hopes and ideals.Nowadays, in the modern society there are many people who are regarded as the successful. And the most obvious characteristics of hem are money, high position and luxurious life. So most people believe that s success and all that they do is for this purpose. But the problem is wether it is real success. We all know there are always more money, higher position and better condition in front of us. If we keep chasing them, where is the end? What will satisfy us at last? Therefore, we can see, to get the real Success we must need something inside, which is the realization of people' hopes and ideals.
  Different people have different ideas about success; cause people's hopes and ideas vary from one another. But I am sure every success is dear to everybody, cause it is not easy to come by, cause in the process of our striving for success, we got both our body and soul tempted, meanwhile we are enlightened by the most valuable qualities of human beings: love, patient, courage and sense of responsibility. These are the best treasures. So now I am very proud that I have this opportunity to stand here speaking to all of you. It is my success, cause I raise up to challenge my hope.
  What is success? Everyone has his own interpretation as I do. But I am sure every success leads to an ever-brighter future. So ladies and gentlemen, believe in our hopes, believe in ourselves, we, every one of us, can make a successful life!
  Wish you all good success!
英语课前英语演讲稿3
  Earn English not only because of its importance and its usefulness,but also because of my love for it.when i learn English, i can feel a different way of thinking which gives me more room to touch the world.when i read English novels,i can feel the pleasure from the book which is different from reading the translation.when i speak English, i can feel the confident from my words.when i write English,i can see the beauty which is not the same as our chinese...
  I love English,it gives me a colorful dream.i hope i can travel around the world one day. with my good English, i can make friends with many people from different contries.i can see many places of great intrests.i dream that i can go to london,because it is the birth place of English.
  I also want to use my good English to introduce our great places to the English spoken people,i hope that they can love our country like us.
  I know, rome was not built in a day. i believe that after continuous hard study, one day i can speak English very well. if you want to be loved, you should learn to love and be lovable. so i believe as i love English everyday , it will love me too.
  I am sure that i will realize mydream one day!
  Thank you!
【英语课前英语演讲稿】相关文章:
课前英语演讲稿11-14
初中课前英语演讲稿06-21
关于课前英语演讲稿06-19
课前英语演讲稿范文05-18
中学生课前英语演讲稿12-27
英语教师如何做好课前准备?04-26
课前三分钟英语演讲稿05-18
课前一两分钟英语演讲08-27
英语的魅力英语演讲稿04-15