经典英语个性签名
  随着在线社交网络的爆炸式增长,越来越多人会在社交平台上发布个性签名,用以展现个人的独特个性,有较强的个人风格。你知道什么样的个性签名才是特别的吗?下面是小编整理的经典英语个性签名,仅供参考,希望能够帮助到大家。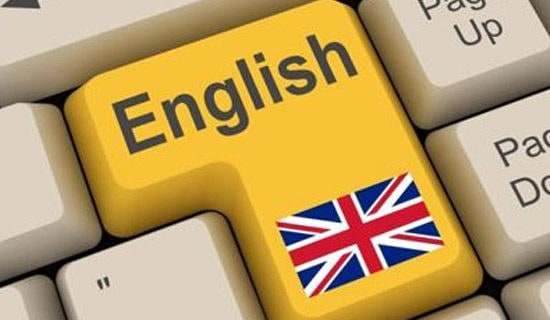 经典英语个性签名 篇1
  1、Extremes are dangerous.凡事走向极端是危险的。
  2、Character is the first and last word in the success circle.人的品格是事业成功的先决条件。
  3、Abad workman always blames his tools.拙匠总怪工具差。
  4、Cleanliness is next to godliness.整洁近于美德。
  5、Weak things united become strong.一根筷子易折断,十根筷子硬如铁。
  6、One mans fault is another mans lesson.前车之覆,后车之鉴
  7、If we dream, everything is possible.敢于梦想,一切都将成为可能。
  8、Empty vessels make the most noise.满瓶子不响,半瓶子晃荡。
  9、Sadness and gladness succeed one another.乐极生悲,苦尽甘来。
  10、Grasp all, lose all.欲尽得,必尽失。
  11、Courtesy costs nothing.彬彬有礼,惠而不费。
  12、Early to bed, early to rise, make a man healthy, wealthy, and wise.睡得早,起得早,聪明、富裕、身体好。
  13、He is rich enough that wants nothing.无欲者最富有,贪欲者最贫穷。
  14、Where there is a will there is a way.有志者,事竟成。
  15、Will is power.意志就是力量。
  16、Still waters run deep.流静水深,人静心深。
  17、Great hopes make great men.伟大的理想造就伟大的'人物。
  18、Every man hath his weak side.人皆有弱点。
  19、Manners make the man.观其待人而知其人。
  20、Agood beginning is half the battle.好的开端等于成功一半。
  21、39.Misfortune tests the sincerity of friends.患难识知交。
  22、Hear all parties.兼听则明,偏听则暗。
  23、No cross, no crown.没有苦难,就没有快乐。
  24、The fox may grow grey, but never good.江山易改,本性难移。
  25、Kind hearts are the gardens, kind thoughts are the roots, kind words are flowers and kind deeds are the fruits.仁慈的心田是花园,崇高的思想是根茎,友善的言语是花朵,良好的行为是果实。
  26、Hope for the best and prepare for the worst.抱最好的希望,作最坏的准备。
  27、Doing nothing is doing ill.无所事事,必干坏事。
  28、We cant judge a person by what he says but by what he does.判断一个人,不听言语看行动。
  29、Alittle pot is soon hot.壶小易热,量小易怒。
  30、Still water run deep! 静水常深
  31、Honesty is the best policy.诚实乃上策。
  32、Idleness is the root of all evil.懒惰是万恶之源。
  33、It nerver rains,but it pours!不鸣则已,一鸣惊人。
  34、Pardon all men, but never thyself.严以律已,宽以待人。
  35、He is not laughed at that laughs at himself first.有自知之明者被人尊敬。
  36、All lay loads on a willing horse.好马重负。
  37、Lookers-on see most of the game.旁观者清,当局者迷。
  38、Life is measured by thought and action not by time.衡量生命的尺度是思想和行为,而不是时间。
  39、The fire is the test of gold; adversity of strong men.烈火炼真金,逆境炼壮士。
  40、Have but few friends, though many acquaintances.结交可广,知己宜少。
  41、Long absent, soon forgotten.别久情疏。
  42、He is truly happy who makes others happy.使他人幸福的人,是真正的幸福。
  43、Good advice is harsh to the ear.忠言逆耳。
  44、Reason is the guide and light of life.理智是人生的灯塔。
  45、Acontented mind is a perpetual feast.知足长乐。
  46、Nobodys enemy but his own.自寻苦恼。(www.fwsir.com)
  47、Bad excuses are worse than none.狡辩比不辩护还糟。
  48、Wise men learn by others harm, fools by their own.智者以他人挫折为鉴,愚者必自身碰壁方知觉。
  49、Look before you leap.三思而后行。
  50、Handsome is he who does handsomely.行为美者才真美。
  51、Life is not all beer and skittles.人生并非尽是乐事。
  52、Laugh, and the world laughs with you; Weep, and you weep lone.欢笑,整个世界伴你欢笑。哭泣,只有你独自向隅而泣。
  53、Virtue is a jewel of great price.美德是无价之宝。
  54、He is a wise man who speaks little.智者寡言。
  55、Wise men are silent; fools talk.智者沉默寡言,愚者滔滔不绝。
  56、Amerry heart goes all the way.心情愉快,万事顺利。
  57、Everything ought to be beautiful in a human being: face, dress, soul and idea.人的一切都应当是美丽的:容貌、衣着、心灵和思想。
  58、The more a man learns, the more he sees his ignorance.知识越广博,越感已无知。
  经典英语个性签名 篇2
  There will be an angel to love you for me 会有天使替我爱你
  I understand. I just do not care. 我明白,只是,我不在乎。
  Do not find excuses for failure, to chase success reasons!! 不要找失败的借口,去追成功的理由!
  I am not greed but I envy [ 我没有贪婪我羡慕海枯石烂 ]
  You came into my mind that a maze with no exit.你走进了我心里那个没有出口的迷宫。
  Any unhappy is a waste of time.--任何不快乐的时光都是浪费。
  I am just folk.I have mood swings. 我只是个平凡人,我也有我的小情绪。
  - Caught up in your smile. (沉迷在你的微笑里 )
  The deep feeling and my lover can with very long time.深情与我的爱人能否伴得长久。
  I hope I love people who love me.[我希望我爱的人也爱我]
  even now there is still hope left.甚至到现在我还仍存希望
  Grows more everyday丶你对我的爱一天比一天深
  Time profound rather than shallow 时光深刻而非浅薄
  We love others too early, self love too late 我们爱别人太早,爱自己太迟
  You can cry, [你可以哭,] But you can not lose. [但不能输。]
  我想对你说:You are mine。
  Better a frank denial than unilling compliance(勉强应允不如坦诚拒绝)
  It is kind of fun to do the impossible. 去做不可能的事是一种乐趣。
  I am the luckiest person in the world 我是世界上最幸运的.人
  My world is not open to anyone any more. 我的世界不再允许任何人的出现。
  One word then,one smile,is enough. 彼时,一个字,一个微笑,已经足够。
  There are many beautiful future。 {未来有多漂亮}
  To commemorate the first memories moved.让回忆纪念最初的感动
  I only hope you are my eternal lover 我只希望你是我永恒的爱人
  No rose without a thorn .没有不带刺的玫瑰
  if you are missing someone 如果你在想念某一个人
  The older I get, the less people I trust. 越长大,我发现能信任的人越少。
  曾经那么疯狂如今这么迷惘 Once so crazy now so confused
  YOU must leam to look after yourselveS ——你们必须学会照顾自己。
  我以为开了灯的房间就不会黑 I think that turned on the light in the room would not be black
  她在你面前完美无瑕,我在你面前丑态毕露 Her flawless in front of you, I am utterly shameless in fron
  没有做不成的梦 只有不早醒的人 Nothing is impossible dreams only people who do not wake up early
  经典英语个性签名 篇3
  我们曾经发誓永不抛弃,可今天你还是离我而去
  We vowed never to abandon, but today you are leaving me
  生活其实是个大舞台,但是我只能做舞台上的小丑
  Life is a stage, but I can only do the clown on the stage
  只要我们还有明天,那么今天永远都是起跑线
  As long as we still have tomorrow, today is always the starting line
  古语常说:"天将降大任于斯人也",为什么天没有降大任给我啊,我有什么不同吗
  The old saying says: "days will be great down the man also", why not drop me, anything different about me
  没有时间的娱乐的人,肯定会有时间生病的
  There is no time to entertain people, will certainly have time sick
  目中无人的走自己的路,其结果就是,不是撞到别人就是被别人撞到
  He went his own way, the result is, not to bump into someone is being hit
  你可以不是诗人,但是你要学会诗意的生活
  You can not a poet, but you have to learn to live a poetic life.
  爱和被爱都不是理想的'爱情,真正理想的爱情是相爱
  To love and to be loved are not the ideal love, the real ideal love is love
  美丽的女人是非常危险的,殊不知大象因为象牙而死,狐狸因为狐皮而亡
  The beauty of a woman is very dangerous, but the elephant died because of ivory, fox fox died because of
  越是让害怕的事情,往往是你必须要做的事情
  The more let the fear of things, is often the things you must do
  西瓜好不好是需要你敲几下才知道的,人好不好你遇到困难的时候就知道了
  Watermelon is good you need to knock a few know, good people you encounter difficulties when you know
  我永远都会记住你的,除非哪天我记不住自己是谁了
  I will always remember you, until one day I cant remember who she is
  驴和马的关系是什么你知道吗?驴是一只有户口的马
  The relationship between donkey and horse is what you know? The donkey is the only account of the MA
  鱼需要的不是一对翅膀,而是一一个池塘
  The fish does not need a pair of wings, but one one ponds
  本来想骑着驴去找马,后来才发现我骑的不是驴而是马啊
  Originally wanted to ride on the donkey went to the horse, and later it was discovered that I ride the donkey but not Ma A
  秋天的落叶是风的追求还是树没有挽留
  The autumn leaves is the pursuit of the wind or the tree does not retain
  每个人的脚都是地球上飞翔的翅膀
  Everyones feet are the earth flying wings
  很多时候你不较真,这个真就无法出来,因此我们还是可以适当的较真的
  Most of the time you dont seriously, it will not be able to come out, so we can still appropriate Jiaozhen
  经典英语个性签名 篇4
  1、Believe in yourself.
  相信你自己!
  2、Like father, like son.
  有其父必有其子。
  3、Life is not all roses.
  人生并不是康庄大道。
  4、Learn to walk before you run.
  先学走,再学跑。
  5、The good or ill of man lies within his own will.
  人的善良或邪恶都存在于他。
  6、Dont aim for success if you want it; just do what you love and believe in, and it will come naturally.
  如果你想要成功,不要去追求成功;尽管做你自己热爱的事情并且相信它,成功自然到来。
  7、You cannot improve your past, but you can improve your future. Once time is wasted, life is wasted.
  你不能改变你的过去,但你可以让你的未来变得更美好。一旦时间浪费了,生命就浪费了。
  8、The best preparation for tomorrow is doing your best today.
  对明天做好的准备就是今天做到最好!
  9、Never put off what you can do today until tomorrow.
  今日事今日毕!
  10、Jack of all trades and master of none.
  门门精通,样样稀松。
  11、Behind every successful man theres a lot u unsuccessful years.
  每个成功者的后面都有很多不成功的岁月。
  12、Genius only means hard-working all ones life.
  天才只意味着终身不懈地努力。
  13、Great works are performed not by strengh, but by perseverance.
  完成伟大的事业不在于体力,而在于坚韧不拔的毅力。
  14、Constant dripping wears away the stone.
  锲而不舍,金石可镂。
  15、The first blow is half the battle.
  良好的.开端是成功的一半。
  16、The good seaman is known in bad weather.
  惊涛骇浪,方显英雄本色。
  17、Cease to struggle and you cease to live.
  生命不止,奋斗不息。
  18、I feel strongly that I can make it.
  我坚信我一定能成功。
  19、Difficult circumstances serve as a textbook of life for people.
  困难坎坷是人们的生活教科书。
  20、For man is man and master of his fate.
  人就是人,是自己命运的主人。
  经典英语个性签名 篇5
  1、That formerly how to pick, time flies straight forward.
  那段从前怎么去捡,光阴似箭一直向前。
  2、Do not tell a lot of heart hidden, but the loss of hidden in the depths of bai bury memory cant remember.
  心里藏着好多不可诉说的逝去,但又藏在记忆深处呗埋葬记不起。
  3、We are all busy XiZi, not commit, cannot be resolved.
  我们都是忙忙碌碌的戏子,不全心投入,便无法落幕。
  4、If all are the play, why should we played a less realistic.
  如果一切都是戏,我们何必演的那么逼真。
  5、I love the men flower heart also due, so I be more affectionate more ruthless.
  我爱的男人花心也揪心,所以我越多情就越无情。
  6、If equal affection cannot be, let the more loving be me.
  如果没有相等的爱,那就让我爱多一些吧。
  7、Love is kindness. Love is patient. Love is never have rest.
  爱是恩慈。爱是恒久忍耐。爱是永无止息。
  8、Let you taste my poise, you leave me want to celebrate.
  就让你见识我的风度,你离开我要不要庆祝。
  9、Never give up on anybody. Miracles happen every day.
  不离不弃,每天都有奇迹。
  10、Some say love it is a hunger and endless aching need.
  有人说,爱是种饥渴 一种无尽的带痛的需求。
  11、We alone is the best penalty we originally fault how difficult.
  我们孤单是最好的惩罚 ,我们原来过错有多么难。
  12、Because loved a crazy, so see you still smiling silence.
  因为曾经爱过一场疯狂,所以看你依旧笑着沉默。
  13、In addition to endure, we have no choice.
  除了白头到老,我们无路可走。
  14、Time will abandon those funny oath, until we also agree.
  时间会摒弃那些滑稽的誓言,直至我们也苟同。
  15、Love, but not to talk, from no words to say nothing.
  爱情,不过是从无话不谈,到无话可说。
  16、Turn is winter, sunshine getting thinner and pale.
  转眼便是冬日,阳光变得稀薄而苍白。
  17、Put it dissolve into zero, whether not become poison.
  把它溶解成零度,是否不在变成毒。
  18、Your own taste, let my heart closely rely on.
  你的专属的味道,让我的心紧紧依靠。
  19、Paper plane fly farther take away my heart.
  纸飞机飞的再远带不走我的心情。
  20、In the sentimental days, I take time, messy floating.
  在那些感伤的日子里,我拿流年,乱了浮生。
  21、I havent save your feeling, just facing north say goodbye.
  我的挽回你都没感觉,只是面朝北面说再见。
  22、I fundus of sadness, except for you who can see.
  我眼底的悲伤,除了你谁都看得见。
  23、Dear, I do not give up put you to walk.
  亲爱的,我舍不得放你走。
  24、Love the evolution of such failure, leaving only that deep helpless.
  爱情演变的如此失败,只留下那深深的无奈。
  25、I as if see the level of the lake two persons happy inverted images.
  我仿佛又看见湖面两个人幸福的倒影。
  26、When distinction disguises the smile, is the final farewell tune.
  分别时假装的微笑,是最后的告别曲。
  27、Though Im a woman, but I did it affordable, to put next.
  虽然我是个女人,可我做到了拿得起,放得下。
  28、From no words not talked about speechless, only need a silent instant just.
  从无话不谈到无话可说,只需要一个沉默的瞬间而已。
  29、We cease loving ourselves if no one loves us.
  如果没有人爱我们,我们也就不会再爱自己了。
  30、You are not me, you dont know my loneliness, itas after.
  你不是我,你不用懂得我的寂寞,就当作是经过。
  31、Every time I think about you, just you also reminds me, your heart will quivering slightly a little.
  每当我想起你时,恰好你也想起了我,你的心能微微颤抖一下就好了。
  32、Feeble story, just making excuses.
  苍白无力的述说,只是在狡辩而已。
  33、Theres always that one song that brings back old memories.
  总有那么一首歌,让你陷入深深的回忆。
  34、Because that desperate love, what I lost you never know.
  因为那奋不顾身的爱,我失去了什么你不会知道。
  35、Or a person continue to lonely down, dont need anyone Li frets.
  还是一个人继续孤单下去,不需要任何人怜唳。
  36、Sketch pale write, when you leave me after the story.
  素描淡写,当年你丢下我之后的故事。
  37、Passing is fleeting moment, miss is eternal.
  路过是一瞬,错过是永恒。
  38、Other peoples fairy tales always is romantic, but my fairy tale but never be miserable.
  别人的童话永远都是浪漫的,而我的童话却永远都是凄凉的'。
  39、Thoughts of you Be like kite segment the line.
  对你的思念就像风筝段了线。
  40、Recollection picture is piecing together, reminds my you to recede.
  回忆的画面一幕幕在拼凑,提醒我你已远走。
  41、Reluctant to lose residual temperature, forgetting the scar is still in pain.
  舍不得丢掉残留的温度,却忘了伤疤还在痛。
  42、Habit with you, with you in, so happy. Also fear of losing you.
  习惯有你,有你在,很开心。同时也害怕会失去你。
  43、Happiness is time precipitation, smile is the lonely sad.
  幸福是年华的沉淀,微笑是寂寞的悲伤。
  44、Once this dial the disorderly my heartbeat, now how could I forget you.
  曾今拨乱我心跳的人,如今我怎么可能忘记你。
  45、Quiet exists, the quiet, to let others feel my existence.
  安静的存在着,安静到让别人感觉不到我的存在。
  46、Sorrow is hard enough, let alone hide sadness.
  悲伤已经够难受了,更何况是隐藏悲伤。
  47、Trust always can not stand test, appear so vulnerable.
  信任,总是经不起考验,显得如此不堪一击。
  48、Too sad so still is inferior to pretend dont care about anything.
  太难过所以还不如装作什么都不在乎。
  49、Several th bustling places, happiness keeled over drunk the dreamland.
  几世红尘,幸福醉倒梦乡。
  50、Want to pick pure heart, still believe and you hear my anniversary of faith.
  想要重新拾起单纯的心,任然庆信还有你听我的信仰。
  51、Each other just have the tacit understanding, but you let go chose abandoned.
  彼此刚刚拥有的默契,你却放手选择了抛弃。
  52、I absolutely dont say I love you, this is between us the tacit understanding.
  我绝对不说我爱你,这是我们之间的默契。
  53、Right here waiting to recall, just at that time already disconsolate write how much like of the pain.
  此情可待成追忆,只是当时已惘然写出了多少暗恋的痛。
  54、Knowing you are poison, but cant help kiss on your lips.
  明知道你是毒药,却情不自禁的吻上你的唇。
  55、You again how boethius observed all still could not return to the origin.
  你再怎么强颜欢笑,一切都还是回不到原点。
  56、I would like a strains have no feet of plants, in-situ waiting, and put you in my heart deeply.
  我会像一株没有脚的植物,原地等候,也把你深深种在我的心间。
  57、The recollection cannot diverge, looks like the shadow to remain.
  回忆散不去,像影子残留。
  58、Finally turn in the passing of time is not only just.
  最后转眼流逝的 绝不仅仅是时光而已。
  59、Itself is a lonely, but also make you feel lonely antidote.
  本身是一种寂寞,却还要做你寂寞的解药。
  60、Disappear a memory. And leaving is unforgettable memories.
  消失的是记忆,而留下的才是刻骨铭心的回忆。
  61、just dont want to lose my smile left with pride.
  没心没肺地笑, 只是不想输掉仅剩下的骄傲。
  62、Pale words who can see this persons bitter.
  苍白的文字有谁会看出这一个人的辛酸。
  63、Those who loved, heart, and how it slowly fade.
  那些爱过的人,心是怎样慢慢凋谢。
  64、I am gentle, but you, who do not give.
  我的温柔,除了你,谁都不给。
  65、Each step, could not follow you, see the farther the distance more walk but.
  每一步,都跟不上你,看距离越走却越远。
  66、Before it was reality, now it's just a memory.
  曾经的现实,现在已是回忆。
  67、Without your betrayal, how will I have now decadent.
  没有你的背叛,我又怎么会有现在的颓废。
  68、Il divario nel tempo in aspra lotta.
  在时光的缝隙中苦苦的挣扎。
  69、Ive tried my last bit of energy, just as you bloomed sunflower smile.
  我用尽最后一丝力气,只为你绽放向日葵一样的笑容。
  70、I did not know how likes being supposed to love.
  我不知道,爱该如何去爱。
  71、Dont fear you forsake, just afraid of losing you.
  不是怕你丢弃,只是怕失去你。
  72、Please dont play my feelings, also do not ignore my feelings.
  请你别玩弄我的感情,也不要忽视我感情。
  73、You can't buy love. But you pay heavily for it.
  爱,钱买不到它,却会狠狠的为它买单。
  74、Love through tears, from deep and become indifferent.
  爱情里流过的眼泪,从刻骨变得无所谓。
  75、Keep me in your memory, leave out all the rest.
  把我放进你的记忆里,不要管其他的。
  76、Time is not cruelty. Just for it we are too fragile.
  时光并不残忍,只是对于它来说我们太脆弱。
  77、I will be strong enough to make you feel bad.
  我会坚强到让你们心疼。
  78、The recollection adverse current becomes the river, submerged your me.
  回忆逆流成河,淹没了你我。
  79、Love is a dashed line, we in different paragraph.
  爱情是一条虚线,我们在不同的段落。
  80、I use memories under an end to end the iron between us the story.
  我用回忆烫下一个句号来结束我们之间的故事。
  81、The breeze blow blew, has blown off me long for your.
  风吹呀吹,吹散了我对你的思念。
  82、If one day, you make me forget, Beg you never think of me.
  如果某一天,你把我忘记了,祈求你永远都不要想起我。
  83、My spirit and soul, keep waiting in your heart the door.
  我的灵和魂魄,不停守候在你心门口。
  84、Accompanies you to the world end.
  陪你到世界的终结。
  85、The so-called love, just feel lonely pastime.
  那所谓的爱情,只不过是寂寞时的消遣。
  86、Overflowing of I, walk in the overflowing looking for love road.
  漫无目地的我,走在漫无目地寻找爱人的路上。
  87、The time will hesitate can breathe, will stop for us.
  时间会犹豫会呼吸,会为我们停。
  88、Of the worlds most precious and are not eligible and lost.
  世界上最珍贵的,是得不到和已失去。
  89、I am sad, just because I want to feel sorry.
  我难过,只是因为我想难过。
  90、When it has is lost, brave to give up.
  当拥有已经是失去,就勇敢的放弃。
【经典英语个性签名】相关文章:
英语个性签名10-27
英语个性签名01-01
英语情侣个性签名10-27
英语伤感个性签名10-25
qq英语个性签名02-07
关于伤感的英语个性签名10-27
情侣签名个性签名02-08
经典个性签名10-26
个性经典签名02-07