3分钟的英语演讲稿
3分钟的英语演讲稿1
  hello! ladies and gentlemen, it is so nice to meet you !i am gladthat you can spend this precious time having this class in thisafternoon.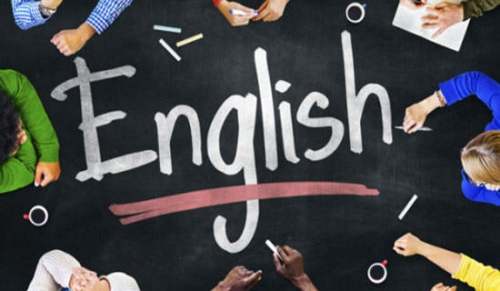 now please allow me to introduce myself to you .my name is wangjia and imajored in traffic engineering .baoji is my hometown it is verybeautiful. and the people are very friendly.
  as we all knowen thingking is easy acting is difficult and to putone's thoughts into actions is the most difficult thing in the world.
  so if we want to learn english well ,we must practice reading englisheveryday ,acturally practicing repeatly is the best way to succeed.whenyou speak ,don't care how poorly or how well you speak just care aboutcatching the chance to speak ,enjoy losing face or just forget your facebecause the more you speak the better your english will become,neverafraid ofmaking mistakes because the more mistakes you make the more progress you will make.as a man living in the world ,we must try our best to makeeach day our masterpiece and don't let our parents down ,don't ever letour country down ,most importantly don't let ourself down.
  yesterday is a memory tommorrow is a dream so live for todayjust do it right now.i believe if you can dream it you can make it ,ifyou do you will win if you don't you won't.believe in youself trustyouself try your best. don't give up ,never give in, never lose hope ,never say impossible .the success is coming ! thank you !
3分钟的英语演讲稿2
  Three months ago,twenty six boys and four girls gathered together on the ground of the university
  Of Geosciences,At that moment ,they formed the class numbered 111112.
  Time passed by,and I conclude one idea in my mind.Well ,this idea doesn't only come from my unyielding
  faith in the united spirit of the chinese people but it also comes from my own story.
  I am an eighteen year-old boy who has never experienced being away from my parents for more than a month.At first,I thought I have to learn to be independent and I woulde have to overcome the difficulties with no one to depend on.
  But a story changed my mind.
  Five days ago,I got a heavy cold.Recalling that day's event,I was in low condition and felt helpless in the bed,however,after knowing what had happened,one of classmates just say" I will accompany you along the way to the hospital and the way back to school."That single moment of his words may not mean much.But it is where we start,it is where we all form the common belief that your guys' shoulders will be ready for you whenever you are in need of help even though in the risky of falling behind in study.The class you are in will be your another family.
  And there is also another story I would like to mention here,Our class ranked low in this month,but there are not blames,not critics,not anything like you should have done it better.We just say"We can,and we will do it better and better step after step."
  Well, I think the two things just reflect one spirit which has seared into my heart that we may come from different places and we may have different stories and we may move in the different directions towards different futures.But we all would give the world to make our class shine.we are not only the sum of its parts that out of many,we are truly one.
3分钟的英语演讲稿3
  I have nothing to offer but blood, toil, tears and sweat. We have before us an ordeal of the most grievous kind. We have before us many, many months of struggle and suffering. You ask, what is our aim? I can answer in one word, it is victory.
  Victory at all costs—victory in spite of all terrors—victory, however long and hard the road may be, for without victory there is no survival. Let that be realized, no survival for the British Empire, no survival for all that British Empire has stood for , no survival for the urge, the impulse of the ages, that mankind shall more forward toward his goal. I take up my task in buoyancy and hope. I feel sure that our cause will not be suffered to fail among men. I feel entitled at this juncture, at this time, to claim the aid of all and to say, "Come then, let us go forward together with our united strength."
3分钟的英语演讲稿4
  good evening, honorable judges, ladies and gentlemen.
  it's my great pleasure to stand here to present my speech—change the world, change ourselves.
  it's noticable that western holidays are becoming increasingly popular day by day, while chinese traditional festivals are being somewhat neglected. not long before about 10 doctors in beijing university and qinghua unversity announced that we should reject the invasion of western holidays ,because they regard western holidays as an challenge against our traditional festivals and culture.
  frankly speaking, i don't quite agree with them.indeed, we should never neglect or even discard our traditonal festivals as china boasts a brilliant history and splendid traditions. (examples).but why can't we absorb the meaningful western holidays and culture.
  there are obvious reasons why some western holidays are so popular in china. on the one hand, some of the western holidays which we chinese don't have are reasonable and meaningful, such as father's day and april fool's day etc. on the other hand,the prevalence of globalization enables western culture to prevail in china. overwhelmed by such a trend,chinese unconsiciously get involved in western holidays and culture.
  with the further development of the whole world, the cultural communication between different countries and nations becomes faster and more and more important. we are indeed from different nations, but we are the citizens of the same world, so the outstanding culture of different nations is the commom wealth of everyone on the earth.the only way for us to protect our traditional culture is to reject the foreign culture? the answer is definitely no. what we ought to do is to spare no effort to educate chinese to get to know and treasure our splendid traditions instead of rejecting foreign culture. only by educating can we set our confidence and belief towards our culture. only by educating can we preserve and promote the wealth that our ancesters left for us.
  at last i'd like to share a famouse saying of gandhi with all of you ,that is:if you want to change the world, then you must change yourself first."
【3分钟的英语演讲稿】相关文章:
英语的魅力英语演讲稿04-15
英语演讲稿:青春英语演讲稿07-23
励志的英语演讲稿12-23
友谊的英语演讲稿01-29
爱国的英语演讲稿12-31
潮流的英语演讲稿12-08
优秀的英语演讲稿11-20
感恩的英语演讲稿01-05
英语课前英语演讲稿12-26
关于爱的英语演讲稿03-29