梦想的英语演讲稿(精选14篇)
  演讲稿可以按照用途、性质等来划分,是演讲上一个重要的准备工作。在快速变化和不断变革的新时代,演讲稿在我们的视野里出现的频率越来越高,还是对演讲稿一筹莫展吗?下面是小编为大家整理的梦想的英语演讲稿(精选14篇),欢迎大家借鉴与参考,希望对大家有所帮助。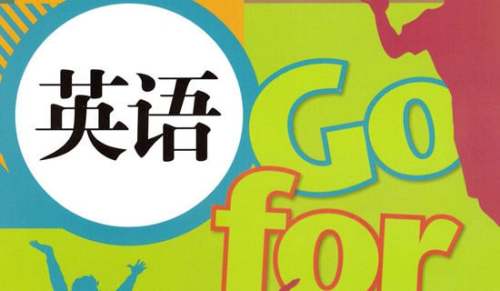 梦想的`英语演讲稿 篇1
  Good morning, its my honor to stand here and give you this speech about dreams. There I want to start my speech with two short stories.
  The first story happened when I was in primary school, I wrote in my composition that my dream was to be a teacher when I grew up. Meanwhile, what my classmates wrote about their dreams was that he or she wanted to be a doctor, a scientist or an astronaut.
  The second story happened at my first year in university. At the careers planning class, when the teacher asked about our dreams, one of my classmates stood up and said, "I want to be a farmer, because I grow up in a farmers family and I love to be engaged in agriculture." When he sat down, everyone clapped.
  These two stories happened during my growth process, from which I got my understanding of dreams. When I was a child I believed that a dream must be a big dream, but when I grow up I find this big dream is so far away from me, I know little about it, and I have done nothing to achieve it, so its not my dream. My classmates answer let me know a real dream is not just about being a great man, or doing a great , its about what you really want to be, and are willing to try every effort to pursue it.
  Because what makes a dream valuable is not just about the result, its also about the process, the process when you are trying, when you are struggling, when you failed and restarted again and again, because of the process, dreams can be meaningful and become your wealth.
  Thank you.
  梦想的英语演讲稿 篇2
  Good morning/afternoon, Dear teachers and my friends. I'm a student from No.2 middle school of Qugou. My name is Zhao Bingjie. I'm very glad to stand here to make a short speech for you. Today my speech topic is "embrace the dream".
  Many people have a dream about the future besides me. I had a beautiful dream since I was a young little girl. I really want to be an outstanding writer like Guo Jingming in the future, because I liked reading very much when I was a child. So, I practice writing articles in my free time, by doing that I feel very comfortable. I love my dream and I will try my best to make my dream come true.
  It's about my dream, what about you? Do you have a dream? Do you think everyone has their own dreams? In fact, you are wrong. Many people never thought about future and what they will be like. They never have a dream . It's not good for them. Only have dreams, then we can know what we should do for our dreams and try our best to make them true. So, it's important and necessary to have a dream.
  Someone once said that success comes from a dream. So, fellow students, let's have a dream, and embrace the dream. Then, we will have a beautiful tomorrow!
  My speech is over, thanks for your listening.
  梦想的英语演讲稿 篇3
  hello everyone!
  I have a dream that one day every vally shall be exalted, every hill and mountain shall be made low, the rough places will be made plain, and the crooked places will be made straight, and the glory of the Lord shall be revealed, and all flesh shall see it together.
  Wow, what a dream it has been for Martin Luther King. But the changing world seems telling me that people gradually get their dreams lost somehow in the process of growing up, and sometimes I personally find myself saying goodbye unconsciously to those distant childhood dreams.
  However, we meed dreams. They nourish our spirit; they represent possibility even when we are dragged down by reality. They keep us going. Most successful people are dreamers as well as ordinary people who are not afraid to think big and dare to be great. When we were little kids, we all dreamed of doing something big and splashy, something significant. Now what we need to do is to maintain them, refresh them and turn them into reality. However, the toughest part is that we often have no ideas how to translate these dreams into actions. Well, just start with concrete objectives and stick to it. Don't let the nameless fear confuse the eye and confound our strong belief of future. Through our talents, through our wits, through our endurance and through our creativity, we will make it.
  Hold fast to dreams, for if dreams die, life is a broken-winged bird that cannot fly. Hold fast to dreams, for when dreams go, life is a barren field frozen with snow. So my dear friends, think of your old and maybe dead dreams. Whatever it is, pick it up and make it alive from today.
  Thank you!
  梦想的英语演讲稿 篇4
  Good afternoon, ladies and gentlemen; Its my pleasure to share with you my ideas about dreams and reality;when I was in the primary school, I had a dream, I want to invent a device which could bring you from one place to another in no time at all. When I was in the secondary school, my dream was to study in my ideal university. And when eventually I got into the university, my dream was to graduate. How pathetic! When we grow up, we dream less and become more realistic. Why? Why do we have to change our dreams, so, so in order to let it be "fulfilled"? Why do we have to surrender[屈服] to the so-called "reality"? What is the reality actually?
  Ladies and gentlemen, the reality is not real. It is barrier keeping us from all possible fantasies. Flying, for example, had been a dream to mankind for thousands of years. A hundred years ago, "man could not fly" was still regarded as the "reality". Now if that was really the reality, what did the Wright brothers do? How did some of you get to Macao? Only when we believe that the reality is not real can we soar with our dreams. People say that our future is a battle between the reality and our dreams. And if, unfortunately, Mr.Reality wins this war, then I see no future of mankind at all. AIDS will never be curable as this is the reality; People living in the undeveloped countries will suffer from starvation forever as this is the reality; Disputes among different countries would never be settled as this misunderstandings and intolerance is the reality.
  Ladies and gentlemen, how many of you have a dream of being able to make a lot of money? Please raise your hands. Oh, quite a number of you! Actually, ladies and gentlemen, this is not a dream, but a task. Every one of us has to make a living, right? Anyway I hope your task will be accomplished. How many of you think hat you have already fulfilled your dream and that you don't dream anymore? Dear adjudicators, what do you think? C.S.Lewis once said, "You are never too old to dream a new dream. "So for our future, please dream and be unrealistic. Now that I am university student, my goal is to graduate with excellences【优秀】. But at the same time, I have dream deeply rooted in our future. One day, people living in the areas now sweltering【闷热的】 with the horror of wars will be able to sit with their families and enjoy their every moment. One day, from the rich countries are willing to share what they have with those from the poor countries and those from the countries will eventually be able to make their own happy living themselves. One day , different cultures in this age of globalization will coexist【共存】 with tolerance 【公差】and the unfriendly confrontations among them will be eliminated. One day, the globe will share the dream with me and we will all contribute to making our dream come true. One day, our dream will defeat the reality!
  Thank you very much!
  梦想的英语演讲稿 篇5
  Everyone has his own dream, which can be realized or not and which can be different from time to time. However, there must be a long –term one in ones mind. In other words, it is not easy to be realized. I have a dream: to pass CET-6 before I graduate from the university. Its maybe easy for most of my classmates, but to me it is as difficult as cracking the hardest nut in the world.
  I have been studying English for about 10 years. It should not be the No.1 task in my university agenda, but too many failures forced me to do so. I entered one of the most famous universities in China with the almost lowest English mark among all my students. I was really disappointed about that. Although I was not good at English when I was in the middle school, it was not at least about the average. I had no strength to face the frustration. After a semesters study I was the lowest indeed.
  I have never cried for study before, but this time I shed tears. Since then I made up my mind to pass CET-6 before my graduation. Glanced back to my English studying experience, I realized that interest is one of the key factors to grasp knowledge. I study English only for the examination before, but not the language itself. That is the weakest point of me. I must overcome it so as to realize my dream. I made a plan: read one story until I can recite it each day; listen to the tapes related to the books as well. English is not so disgusting for me now. I will persist in doing so even after I pass CET-6. I wish my English would be as good as my native language in the future.
  梦想的英语演讲稿 篇6
  Good morning everyone,Its a great honor for me to stand here to deliver a speech to you. Then today I want to talk something about dreams and reality.
  As the famous Russian litterateur Lev Tolstoy (列夫、托尔斯泰)said, "Ideal is the beacon(烟火、灯塔). Without ideal, there is no secure (无虑的, 安全的, 安心的, 可靠的, 保险的)direction; without a direction, there is no life." So there's no doubt that everyone needs his or her own ideal. Have you ever thought that what is practical and sensible(.明智的, 有感觉的, 明理的) will connect with our most treasured dreams? Maybe, to somebody, reality has little relation to ideal. To others nothing can be done without the sense of reality. So make our dreams a part of our reality. And make our reality a part of our dreams. There is no reason why our dreams must oppose our reality. Improve our dreams and our reality by bringing them together.
  As a university student, establishing a dream is one of the most important things we have to do .But everyone must see the reality clearly at first. Your family condition, your personal ability, your social intercourse (交往、交流), your subject and the you want to do, these things show you the reality and lead you to establish a dream.
  Further more, difficult or otherwise, we should put the power of reality into our dreams. Last but not least 最后但并不是最不重要的(一点) remember to work hard at the task of chasing 追逐our dreams. Do believe that we can achieve our ideal step by step by the passage of time! 一段时间之后
  In the end, I want to share with you a poetry named " I think I can"
  Maybe you can not understand the meaning of the poetry , But do not be worried ,Let me tell you the meaning
  Thank you for your listening.
  梦想的英语演讲稿 篇7
  Time flies, time flies, we have grown up. Looking back on the road we have walked, there is pain, joy, absence, sadness, unforgettable memories, a happy childhood, more memorable dreams.
  Childhood dreams are so naive and creative. Some dreams can fly freely in the sky like birds. Some dreams can swim like fish in the sea. Some dream of exploring the universe; Theres more. In those days we had dreams that were endless, and these dreams were so childish to us now that they were unrealistic. But when we recall the dream we had in our childhood, we had a shallow smile on our lips. Because we all have childhood, all have been happy innocence dream.
  In this big business sea, daily face is to cheat, intrigue. Peoples hearts are changing, they are becoming more childlike and less able to find our dreams. People change, become ruthless, become eyes only profit, only money. Why is that? In the face of such a problem, you can only think of one sentence: we grow up to face the reality. Do you have to lose the innocence when you grow up? Think about how our childhood made friends and how we worked. Wake up! Wake up our innocence! Let us treat our friends with a childlike innocence, treat the people around us, and treat our customers.
  I dream that we will use our childlike innocence to change other peoples childlike innocence and awaken our second childhood in the land of huaxia.
  梦想的英语演讲稿 篇8
  I have a dream Today Emerson accurately said ,"One of the illusions of life is that the present hour is not the critical ,decisive hour .Write it on your heart that every day is the best day of the year." Today is an important day .That problem you solve,that decision you make ,that time you enjoy can shape your whole life.The way you and I approach today and each day ,is crucial .Our lives are built by a series of days like today. I discovered affirmations that can help in living each day fully : Today I will live through the next 24 hours and not try to tackle all of life's problems at once. Today I will improve myself ,my body,my mind and my spirit .
  Today I will refuse to spend time worrying about what might happen if……
  Today I will not imagine what I would do if things were different .They are not different .I will do my best with what material I have . Today I will find the grace to let go of resentments of others and self-condemnation over past mistakes. Today I will not try to change ,or improve anybody but me.
  Today I will act toward others as though this would be my last day on the earth. Today I will be unafraid .I will enjoy what is beautiful,and I will believe that as I give to the world will give to me .
  Whether these are the best of times or the worst of times ,these are the only times we've got .Live each day fully and you will look back on a life that made a difference.
  梦想的英语演讲稿 篇9
  Wide sea diving, the days of the birds to fly. Everyone carries a dream of their own.
  However, what is the dream? What is dream? Dream is looking forward to, and the dream is strong - is fleeting dream you insist on the ideal as their courage and perseverance, are you responsible for their own highest level. But ask yourself, how many of us to accomplish his original dream in mind?
  Our dream is a simple belief, is a future and life of their own responsibility. Perhaps, is the Youth
  grand ambitions; perhaps, is the adolescent confusion and impulsive; maybe just a plain desire, desire applause, eager for success. Countless "may," innumerable "hope" because of our youthful full of miracles, large and small dreams in our hearts, in every corner of life filled with fragrance.
  Only the ideal but no effort is useless. If you want to be a teacher, you should to study hard. If you want to be a player, you should do more exercises. If you want to become a businessman, he should learn to get along with people. For example, my wish is to be a famous writer grew up, because I really love writing, so from now on, I should read more, more accumulate knowledge, and strive to improve writing level. No pains, no gains, because my efforts, so my article was punished in many newspapers , and in many composition contest, I see the success I#39;m happy, so, struggle is the bridge to the ideal.
  Yes, my dream. to give my famliy a warm, give my friend happy. Yes, my dream. The podium from the first station began his love this place, started from the first published an article looking forward to the world of words, decided to stay here from the beginning, stick to bottom of my heart desire.
  Years in our faces no matter how many additional traces, no matter how much things to us across the chest wounds, as long as we have the right to breathe, to have a passion for remodeling dreams! Oxygen to survive as long as we have to have the courage to create a passion!
  Choose to continue, select the value, select the achievements of the passion of life, the brave hearts of the initial dream of success!
  梦想的英语演讲稿 篇10
  Everyone has dreams. But what is a dream? In the eyes of the little match girl, the dream is the delicious roast duck, which is the warm embrace of grandma. In the eyes of deng yaping, the dream is to be brave, to be courageous, and to insist on the belief that never to surrender.
  From an early age, I love dreams. I want to take a bath for nature, let the air do not pollute, the grass, the small tree straightened up; I want to be sun wukong, with a unique 72 changes. I wanted to buy all the books in the bookstore, immerse myself in the sea of books, and suck up their food for food; I want to take the time machine of doraemon, to tell the old children about my dream...
  Now, I grew up, put on the bright red scarf, see the five-star red flag in the campus fluttering. Ah! I found the wings of my dreams! A glorious flag-bearer, raising the schools five-star red flag, and carrying the students beautiful dreams.
  梦想的英语演讲稿 篇11
  hest place at the olympic games.With all the cameras pointing at me.I will tell everyone that Im so proud to be a Chinese athlete!
  This is my hope .This is the faith that I continue my steps with!!!
  With this faith ,I will live though the strong wind and heavy rain ,never give up !
  So let victory ring from my heart,from all of you.When we allow victory to ring .I must be the one!
  In my imagination,Im a bird ,a magical bird.I carry my dreams all with me by my big wings. I fly though the mountains ,though the forests ,over the sea,to the sun ,the warmest place in the aerospace!
  Every night ,I have a dream ,I see a girl ---smiling
  梦想的英语演讲稿 篇12
  We all want to believe that we are capable of great feats, of reaching our fullest potential. We need dreams. They give us a vision of a better future. They nourish our spirit。
  They represent possibility even then we are dragged down by reality. They keep us going. Most successful people are dreamers Dreamers are not content with being merely mediocre, because no one ever dreams of going halfway.
  When we were little kids, we didn't dream of a life of struggle and frustration. We dreamed of doing something big and splashy, something significant. We dreamed big.
  We know now that we have to put in the effort to reach our dreams, but the tough part is that most of us don't know where to start working. duanwenw.com We might have every intention of becoming Vice President in five years or running across the finish line in a marathon or completing the novel we started years ago. But often we have no idea how to translate these dreams into actions.
  In order to make real steps toward fulfilling our ultimate, big, splashy dreams, we have to start with concrete objective. These are our goals.
  梦想的英语演讲稿 篇13
  Good morning,boys and girls!
  I'm very glad to stand here and give you a short speech! To begin with ,I want to pop a question .Does everybody dream a good dream last night? Actually ,Today I want to talk about dream with you. Of course, What I want to talk is not a dream you have last night,but a dream about life.
  Every one has dreams about life, different dreams at different life stage,and we need dreams to support us. Dreams are like the stars we never reach in the sky,but like most mariners,we can chart our course by them. With the dream,we have a direction,with a direction, we were no longer confused.With the dream, there is hope,With hope, we have the strength to fight.
  Life is tough,and there are always ups and downs, maybe we fail in the way to our aims,and we may feel depressed ,whenever at this time, the dream in our heart can always confort us, encourage us ,and support us to move ahead .
  So bear in mind your dream and never give up your dream easily. look into the great people's experiences, you may find the truth that good dream makes a good one, because there is nothing like a dream to create the future and build up our body .
  Finally ,I would suggest. Have a dream in mind and keep pursuing on it. Try to use your time sensibly, do what you should do to make your dream come ture. Although it is a hard job to get to the top of your dreaming mountain, but as the saying says, "mountain's high, but man makes the peak". As long as we keep, we will finally fullfill it .
  梦想的英语演讲稿 篇14
  I am happy to join with you today in what will go down in history as the greatest demonstration for freedom in the history of our nation.
  five score years ago, a great american, in whose symbolic shadow we stand today, signed the emancipation proclamation. this momentous decree came as a great beacon light of hope to millions of negro slaves who had been seared in the flames of withering injustice. it came as a joyous daybreak to end the long night of their captivity.
  but one hundred years later, the negro still is not free. one hundred years later, the life of the negro is still sadly crippled by the manacles of segregation and the chains of discrimination. one hundred years later, the negro lives on a lonely island of poverty in the midst of a vast ocean of material prosperity. one hundred years later, the negro is still languished in the corners of american society and finds himself an exile in his own land. and so weve come here today to dramatize a shameful condition.
  in a sense weve come to our nations capital to cash a check. when the architects of our republic wrote the magnificent words of the constitution and the declaration of independence, they were signing a promissory note to which every american was to fall heir. this note was a promise that all men, yes, black men as well as white men, would be guaranteed the "unalienable rights" of "life, liberty and the pursuit of happiness." it is obvious today that america has defaulted on this promissory note, insofar as her citizens of color are concerned. instead of honoring this sacred obligation, america has given the negro people a bad check, a check which has come back marked "insufficient funds."
【梦想的英语演讲稿(精选14篇)】相关文章:
青春梦想英语演讲稿精选04-09
追逐梦想的英语演讲稿05-26
关于梦想英语演讲稿05-19
【荐】关于梦想的英语演讲稿12-27
梦想与现实英语演讲稿05-18
关于梦想英语演讲稿范文05-14
梦想英语演讲稿4篇10-14
英语演讲稿梦想6篇10-09
我的梦想英语作文(精选11篇)04-21